Lucidity Client Manager
Complete End User PC Health Monitoring Service
What is the Lucidity Client Manager?
Lucidity have developed our own free monitoring app to help our customers get the most out of Windows 10, Lucidity services, Office 365 and Microsoft Azure applications.
With many workers now connecting from home, the Lucidity Client Manager solution provides an efficient way of supporting our clients faster.
Now more than ever, it's critical for support teams to be able to diagnose problems with home internet connections quickly.
Our Power BI based reporting provides instant visual drill down of any client or network problems that could reduce cloud application performance.
The Lucidity Client Manager is a simple app that runs in the background on your PC and monitors the health of your system and connectivity through your network equipment and internet provider out to Microsoft 365 Services and our services hosted in New Zealand.  Invaluable for diagnosing issues with connectivity to Azure Virtual Desktop, Microsoft Teams and Lucidity's NZ hosted application services.
Download and Install Lucidity Client Manager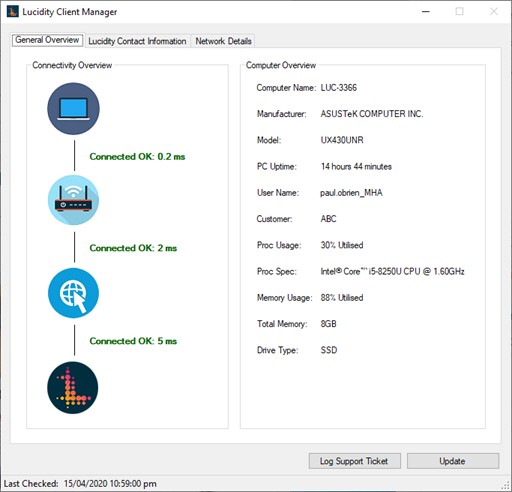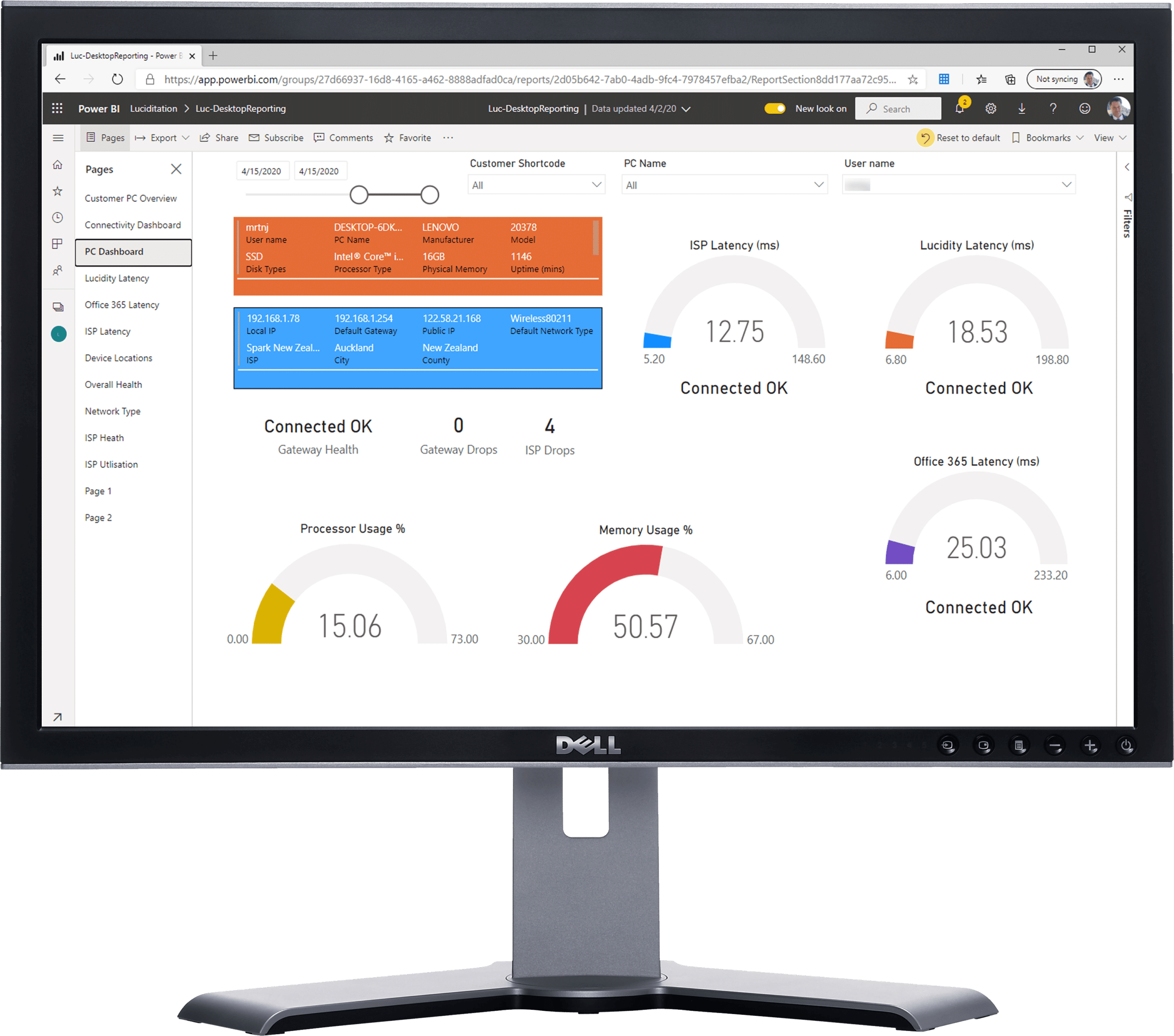 Lucidity Client Manager Features
The application runs as a background process on Windows 10 devices.
A snapshot is taken every 10 minutes to determine how well your PC can see your router/Wi-Fi, internet provider and cloud services. This data is available real time in Power BI where we can determine a lot of different scenarios by seeing a dashboard of your machines performance over time.
Key system information and performance metrics monitoring.
Gateway, Internet, Lucidity and Office 365 monitoring.
Power BI Dashboard view of any machine at any given point in time.
Detailed reporting on latency to cloud services and ISP providers.
Processor, memory and drive monitoring.
Instance client visibility of any connectivity issues.
One click 'Log a Support ticket' and capture what your PC was doing at the time.
Power BI Real-time Reporting
Data is collected every 10 minutes and uploaded into Power BI using Microsoft Azure Stream Analytics technology.  Data is available real-time so our team can pinpoint faults immediately.
Our powerful suite of reports provide instant insight into where client machines could be struggling to connect or process cloud applications.
With a range of different reports, we can instantly see issues with Wi-Fi, ISP connectivity or congested internet services.
We can look at any statistic over time to get an instant baseline of how each individual computer performs against another in your company.
How does it work?
The end client software is a simple lightweight Windows One Click application that is simple to install on any device, and automatically updates itself as required with no user intervention.
The app uses a range of different counters and system tests to collect data, and then uploads to Microsoft Azure Stream Analytics every 10 mins to create detailed reporting about the users experience.
We use Microsoft Power BI to build reports and dashboards so our support team can quickly pinpoint problems with your system.
Our technology looks 'outward' from your computers perspective so it gives a true snapshot of how your computer accesses cloud services over time.
If you have performance issues with any cloud app, we can see exactly what is going on every step of the way.  For example, if you have a poor Wi-Fi connection, we can detect that issue over a poor internet connection or other specific factors to quickly diagnose and resolve support issues with client PC's.
If your computer is struggling with processing or memory usage, we can see that information as well as the age of your PC and other factors that could affect your overall online experience.
Using our custom reports, we can quickly see where any performance issues are happening, on any given PC, at any given time.  We can also go back in time and compare different time periods to see if issues are related to network congestion.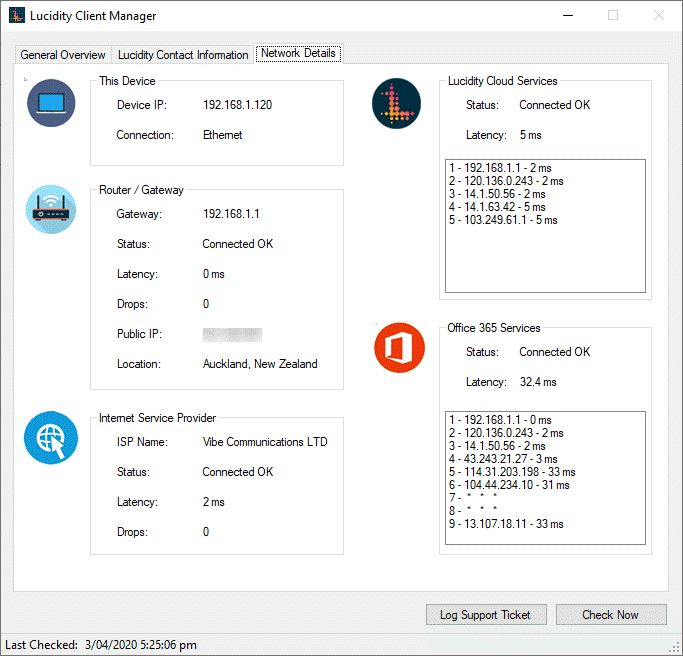 Next Steps
Please feel free to get in touch with our friendly team by completing the form or giving us a call.