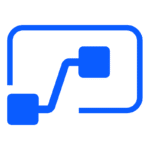 Microsoft Flow Training
Microsoft Flow
Course duration: 1 day
Overview
The one-day Microsoft Flow course, consisting of six modules, delivers an instructor-led product showcase for Microsoft Flow, from start to finish, in an engaging and practical way. Flow is a diverse product, turning business processes into automated, consistent and visual workflows. Flow is designed to interweave the various products in Office 365, as well as connect to other on-premises and web-based solutions. This course will give you the confidence to select the right actions and workflow logic for your business workflows.
Module list
Module 1: An introduction to Microsoft Flow
Module 2: Getting started with workflows
Module 3: Flow logic
Module 4: Integration
Module 5: The mobile app
Module 6: Administration and maintenance
Target audience
The intended audience for the Microsoft Flow course is those who have been using Microsoft Office 365 for some time and who are now looking at optimising their existing business processes and designing new ones.
Prerequisites
To get the most benefit out of the Microsoft Flow training course, attendees should have some exposure to a Windows operating system and Microsoft Office 365.
Cost
$550.00 per attendee.
More information
Please note the following:
Training workshops require a minimum of six attendees, but we also run workshops across multiple customers – so we can likely still help you out if you have less than six people needing training.
Course costs include morning tea, lunch and afternoon tea.
All prices exclude GST and are subject to change.
Training enquiries
If you have a question about the training workshops we offer, please speak with your Account Manager directly, call us on 0800 467 833, or submit your query below.