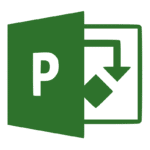 Microsoft Project Training
Microsoft Project
Course duration: 2 days
Overview
The Microsoft Project course provides a comprehensive introduction to Microsoft Project and gives participants the skills necessary to develop, implement and manage a project plan. The course consists of formal instruction, with plenty of opportunity for 'hands-on' practice. There is also time allowed to cover specific areas of interest for the participants.
Objectives
After completing the Microsoft Project course, students will be able to:
Discuss basic project management concepts and principles; identify project view options, interface components, and Gantt chart elements.
Create a task list, using both manual and automatic scheduling modes; set durations; modify a task list; establish a Work Breakdown Structure; hide columns; set milestones; and format the Sheet pane and the Gantt chart.
Link tasks to establish a project schedule; modify task predecessors; set lag time and lead time; add recurring tasks; work in Network Diagram view; modify task relationships; and set task constraints.
Set a base calendar and edit the working time; create a resource pool and a resource calendar; assign resources to tasks; create and apply a task calendar; enter resource costs; and use the Cost table.
Work in Calendar view and Resource Form view; add tasks to the Timeline view; work with tables and create tables.
Display the critical path and slack; edit effort-driven schedules to fine-tune a project; and resolve resource conflicts by applying both automatic and manual resource levelling.
Set baselines; manage a project and enter task progress.
Apply and create project reports.
Prerequisites
Students should be comfortable in a Windows environment and with opening, saving and closing files.
Cost
$895.00 per attendee.
More information
Please note the following:
Training workshops require a minimum of six attendees, but we also run workshops across multiple customers – so we can likely still help you out if you have less than six people needing training.
Course costs include morning tea, lunch and afternoon tea.
All prices exclude GST and are subject to change.
Training enquiries
If you have a question about the training workshops we offer, please speak with your Account Manager directly, call us on 0800 467 833, or submit your query below.