Over the past year we have been working hard on delivering a new product and a new way of working to the New Zealand market.
With NZ having one of the highest adoption rates of Office 365 in the world, it was only a matter of time before a Kiwi business took the bull by the horns and delivered a way to tie the Office 365 applications together onto a single web based workspace.
Presenting, Lucidity 365: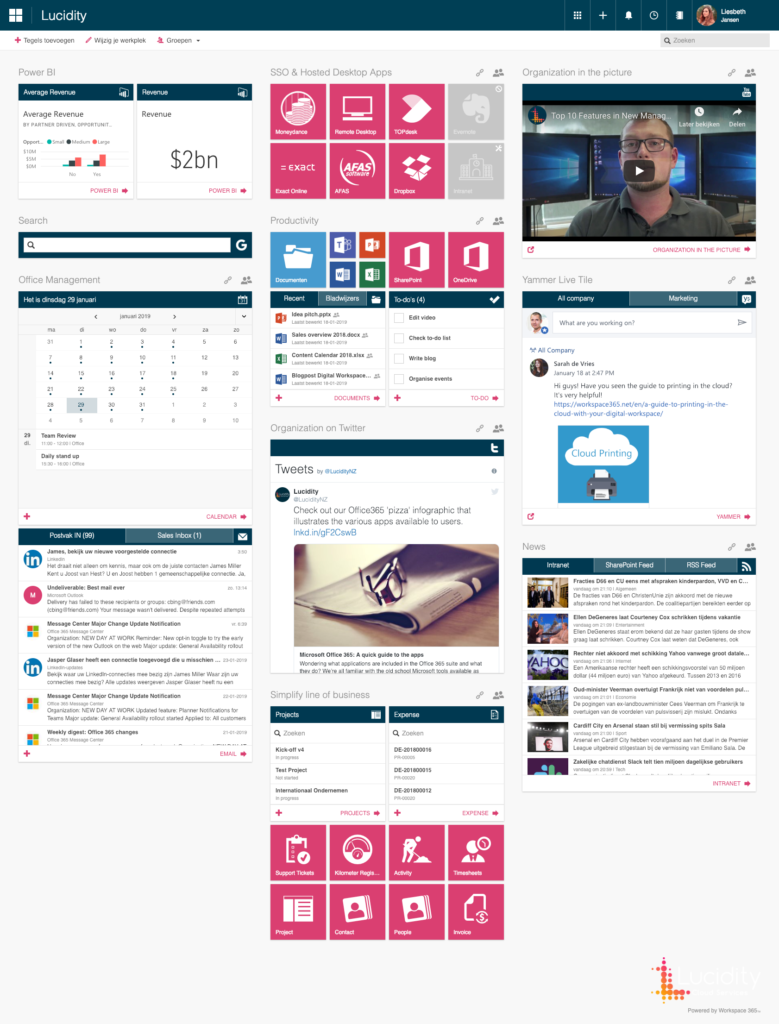 Lucidity 365 is opened in a single browser tab, and from that tab you can control your entire working day; unread emails, calendar appointments, company yammer, YouTube and twitter feeds are all presented and updated in real time.
You can also access the online version of all the Office applications through the Workspace, allowing you to work and collaborate on documents with your colleagues all from your browser.
Azure Single Sign on technology handles all your third-party web passwords and can be centrally managed by your company administrators.
Lucidity 365 can also integrate with legacy applications. We publish the application on our Managed Desktop platform, which would then in turn be presented in a browser tab, effectively allowing you to turn your legacy application into a cloud-based app that can be accessed from anywhere with an internet connection and a browser.
Lucidity 365 also simplifies accessing documents. Many businesses now use cloud-based storage such as OneDrive and SharePoint, while retaining a file server with various company drives on it. Lucidity 365 combines these disparate points of file storage into one easy to access and navigate list, that can again, be directly accessed through your browser.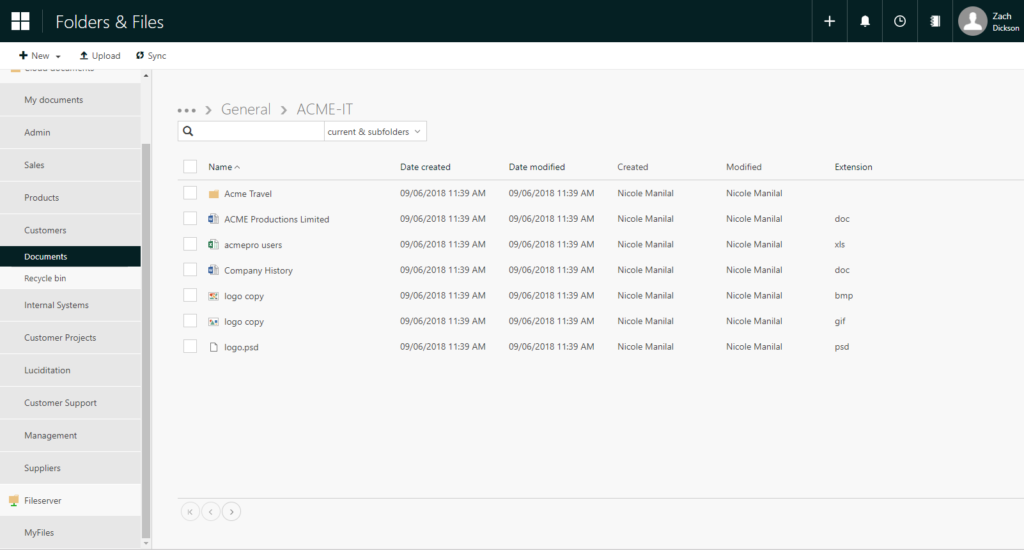 For businesses that are utilising data analytics, or that wish to begin utilising data more than they currently do, Lucidity 365 integrates with Power BI, allowing you to publish the data that is important to your team directly onto their Lucidity 365 workspace.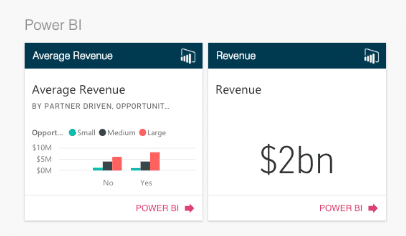 If you have a dataset with the information, chances are it can be pulled into Power BI and presented on your Lucidity 365 workspace. Good data analysis can mean better business decisions, which in turn may see your revenue Power BI graph increasing quicker than it once was!
Lucidity offer consulting services for setting up Power BI in your business, so get in touch if this is of interest.
To finish off, we have implemented Lucidity 365 for our first customer, the Professional's Real Estate Group's Head Office. Mike Henderson, their CEO, has been kind enough to provide a bit of feedback on the new solution below:
"Lucidity have provided us cloud services for years with their Managed Desktop solution.  When they approached us about modernising our systems with their new Lucidity 365 dashboard, we were impressed with what was presented.
It's early days for us on the new solution, but so far, the simplified portal really makes a lot of sense with immediate benefit in improving our security by centrally managing all our passwords to the different systems we use."
Mike Henderson, CEO Professionals