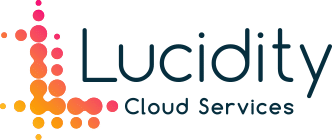 MHA Cloud Computing Announces Rebrand as 'Lucidity'
Auckland based cloud services provider MHA Cloud Computing, a Microsoft Gold Hosting Partner, has unveiled a new company name as part of a rebranding initiative to position the company for strong future growth.
"The new name is Lucidity, which means 'free from obscurity and easy to understand'" explains Colin Williams, General Manager of Lucidity. "This is precisely what we strive for through the delivery of our IT services."
"Over the last decade, we have been able to grow profitably and provide a trusted and fresh approach in delivering IT services to our customers," explains Williams. "We just need to more effectively communicate our expertise and offerings and our rebranding effort provides the foundation to better achieve this."
Williams says that within the cloud computing space, many customers understand that there are apparent benefits of the 'cloud', but they are confused by all the offers and do not necessarily know how to respond.  As a cloud service provider, Lucidity aims to provide clear direction and a safe path for customers wanting to benefit from cloud based IT services.
"Our proposition is to offer trusted cloud solutions that are easy to implement and consume.  Our alignment with Microsoft, as a Microsoft Cloud Solutions Provider (CSP), helps provide assurance that our cloud infrastructure and managed IT services are built on trusted technology. To reinforce the simplicity and clarity of offer we looked for a brand name that could carry this promise with longevity and meaning."
Barrie Sheers, Managing Director of Microsoft NZ, says Microsoft looks forward to seeing Lucidity build on the foundations it has already laid over the last fifteen years as one of New Zealand's most successful cloud solution providers. Sheers says, "I have been very impressed by Lucidity's achievements in growing and developing a high performing cloud first business through the team's focus on clearly understanding customer requirements and providing trusted technology. We are very pleased to be supporting the company during its next phase of growth as one of Microsoft's Gold Hosting Partners."
Lucidity has been successfully operating in New Zealand and Australia since 2002 when its founders, Paul O' Brien, and Jarred Hogan, saw relevance in what was to become the next platform for IT solutions: cloud-based computing. Today, Lucidity offers the following services:
Managed IT Services, including Managed Desktop (Virtual Desktop Infrastructure), Microsoft Office365 and Skype for Business
Cloud Infrastructure as a Service (IaaS), built on Microsoft Azure technology
Cloud Consultancy Services, to assist customers transitioning to cloud based services
Over 5,000 users across a range of industry sectors, including distribution, legal, accounting, travel and healthcare organisations, benefit from the simplicity, scalability and flexibility of Lucidity's cloud services.  With strong year-over-year growth, and evolving market and product opportunities, the organisation has recently been reviewing its opportunities to better serve existing and new clients.
The new Lucidity name takes effect from 19 October, 2016.
-Ends-
Lucy Farrington