Managed Microsoft 365
Your complete office in the cloud
Microsoft 365 License and Support
As a Gold Microsoft Partner, Lucidity is qualified to assist with Microsoft 365 assessments, migrations, and deployments.
Why go through the hassle of managing your own deployment when you can turn to a trusted Microsoft partner with solid expertise in supporting Microsoft applications?
We have extensive experience leading design, upgrades, and migration projects for Microsoft 365 and provide a proven approach to planning and implementing email migration projects from a range of different platforms.
With a variety of plans, deployment options and local 24/7 support, we have all your Microsoft 365 needs covered. Experience a seamless transition, less time wasted on administrative IT tasks and more time to focus on your core business.

Why Lucidity for Microsoft 365?
Lucidity have in depth experience on the technologies that make up the Microsoft 365 product suite. Exchange email hosting, SharePoint and Teams are products Lucidity have been working with for many years. Our team are experts in configuring and migrating customer information and workloads to these products.
We have invested in integrating Microsoft 365 authentication and controls directly into our systems and control panels. Seamlessly connect to Microsoft 365 applications using the same username and password you use to access all your other Lucidity hosted applications. Use our familiar control panel to manage Office 365 licenses, subscriptions and access.
It is very easy to overlook Microsoft 365 licensing that may have been removed from a user in your system when staff change, but is still continuing to bill from Microsoft. Lucidity have built our own license optimisation system to remove Microsoft 365 licenses automatically from disconnected users ensuring customer costs are kept to a minimum.
Talk to Lucidity about your Microsoft 365 licensing needs. We are a direct Microsoft CSP Partner and have access to the best pricing and incentive schemes as they become available.
More about License Optimisation
Modern Workplace
Business-class email. Access email, contacts and shared calendars using any internet-enabled device and gain large, 50GB mailboxes that can send messages up to 25MB in size. Built with Exchange email technology and includes spam and malware protection.
Online meetings. Hold scheduled or ad hoc online meetings for up to 250 participants, with screen sharing, audio and video, virtual whiteboards, polls, and shared notes. Partners and customers can fully participate through any HTML5 browser.
Online document storage and file sharing. Get 1TB of space in the cloud to store, backup and easily share files. Files are accessible from almost any device, synchronised offline and available without an internet connection.
Private social networking and collaboration. Set up a social network that helps your company stay connected, share information across teams, and make faster, more informed decisions.
Read More about Modern Workplace
Simplified IT Management
Reduce headaches by reducing your IT infrastructure. Content lives safely in globally distributed data centres with continuous backup and disaster recovery abilities.
Financially backed SLA. Get peace of mind knowing your services are available when you need them with a financially-backed 99.9% uptime service level agreement.
Run in a virtual desktop environment. Office 365 can be deployed to run on Managed Desktop, Lucidity's virtual desktop.
Local NZ technical support. Have confidence knowing that your Office 365 subscription comes with 24/7 technical support by Lucidity's expert Desktop Support Team.
Scale your business quickly. Office 365 grows with you. Adding a new user is as simple as buying an additional license.
License what you need. Office 365 provides many plans to fit the right capability needs and price points for each user in your organisation.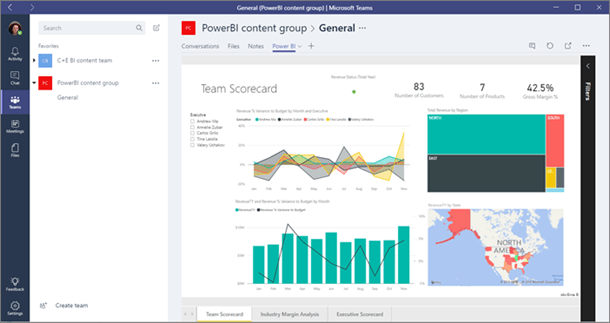 Take advantage of the next generation of Office productivity applications like Microsoft Teams for collaboration and Power BI to illustrate your business data.
Get in touch with Lucidity to discuss training programs and learning opportunities to get the most out of these Modern Workplace applications.
Our cloud focused engineers have many years experience working with Microsoft cloud technology and know the quickest way to get the most out of this powerful suite of applications.
Microsoft are launching new applications all the time.  Find out more about some of these new applications and what they can do for your business.
Lean more about Office 365

GNZCC
"Whilst recently travelling overseas, the platform was fantastic – don't have the same connect issues that I used to.
Having full access to our shared drive also makes a big difference, no more having to download files to my desktop beforehand, and asking the team back home to email me files." – Monique Surges (CEO)

Seating To Go
"We were always concerned with what happens if there is an issue or fire at our building. We now don't have to worry about any future server costs. Our team can access client details and files from anywhere." – Kelly Beale (Operations Manager)
Next Steps
Please feel free to get in touch with our friendly team by completing the form or giving us a call.