Lucidity Azure Analytics
MSP Azure customer analytics and usage platform.
What is Lucidity Azure Analytics?
Lucidity have created our own data warehouse for AVD and Azure consumption.
Using Microsoft Azure SQL and Power BI, we have built a collector that connects to each customer tenant daily to pull the latest real time usage statistics.
We then import the Microsoft monthly billing data and overlay the actual cost consumption across your customer bases and subscriptions.
Instantly see trends across customers consuming similar services – for example, see if a specific customer is spending more than the average on a specific product across the average of all your customers.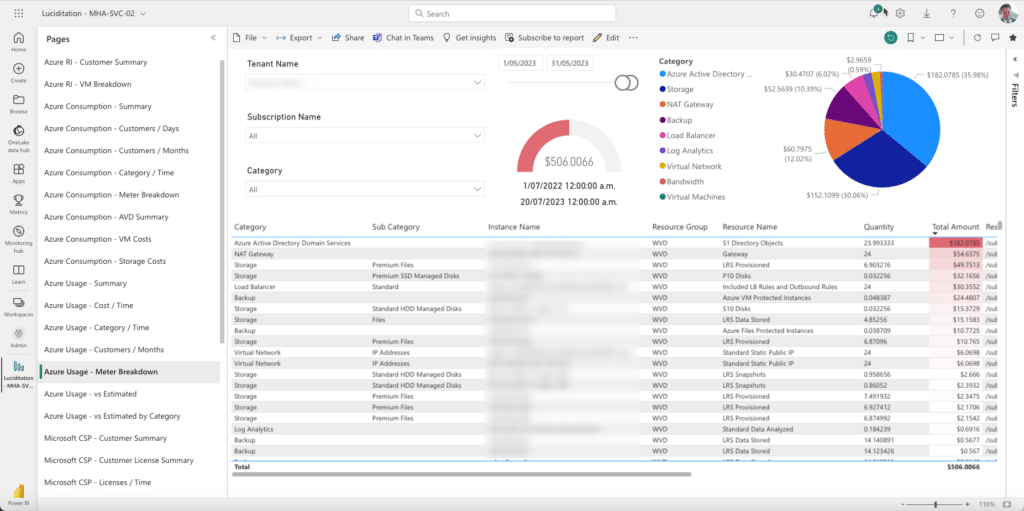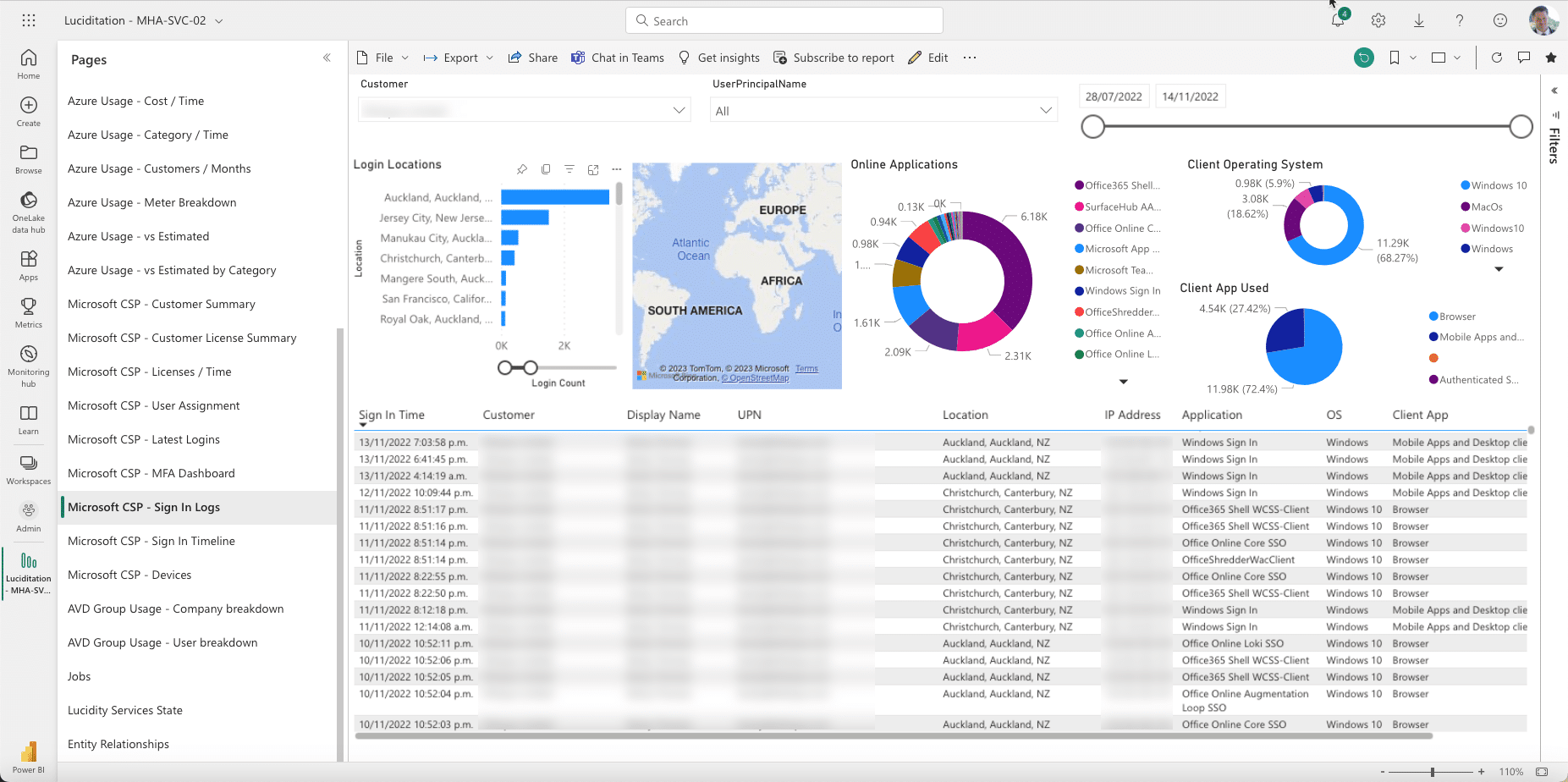 Lucidity Azure Analytics Features
Power BI dashboards displaying AVD, M365 and CSP usage across

customers

​
​

Look for anomalies across your Azure and CSP customers – compare customer usage in specific services


​

Produce reports to show your end customers ACR and CSP spend

​ over time
​

Provide your internal team one dashboard to cover all 

Azure usage, consumption and CSP licensing over time.

​
Comprehensive M365 Sign in and Usage statistics.
​
Quickly and visually see license changes across days/months.​
Power BI Real-time Reporting
Data is collected daily and uploaded into Power BI using Microsoft SQL Analytics technology. Data is available within a day so your team can quickly see any anomaly in Azure usage.
Our powerful suite of reports provide instant insight into where Azure services are being consumed.  We've created custom reports to provide one page overviews on technology like Azure Virtual Desktop.
We can look at any statistic over time to get an instant baseline of how each individual services cost over time.
Next Steps
Please feel free to get in touch with our friendly team by completing the form or giving us a call.