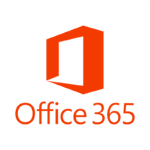 Microsoft Office 365 Training
Office 365 for the End-User
Course duration: 1 day
Overview
The Office 365 for the End-User course is designed for information workers who are using, or will use, Office 365.  This course will provide students with the knowledge and skills to efficiently use Office 365 on a day-to-day basis. The course is designed with real world scenarios in mind. Students will learn to use Outlook Online, Skype for Business, OneDrive for Business, SharePoint Online, and OneNote.
At the end of this course, students will be able to effectively navigate Office 365 and make use of all the features of Office 365.
Objectives
In this course, you will build up your knowledge of the Office 2010 or 2013 desktop application suite to work productively in the cloud-based Microsoft Office 365 environment.
You will:
Sign into and navigate in the Office 365 environment.
Create, edit, and share documents with team members using Office Web Apps and Microsoft SharePoint.
Use email and manage contacts with the Outlook Web Apps.
Use instant messaging and online meetings with Skype for Business.
Set up your mobile devices to work with Office 365.
Prerequisites
To ensure your success on this course, you will need competence in at least one of the primary applications in the Microsoft Office suite (Microsoft Word, Microsoft PowerPoint, and/or Microsoft Excel), and competence in using the the locally installed version of Microsoft Outlook for email and calendaring.
Cost
$410.00 per attendee.
More information
Please note the following:
Training workshops require a minimum of six attendees, but we also run workshops across multiple customers – so we can likely still help you out if you have less than six people needing training.
Course costs include morning tea, lunch and afternoon tea.
All prices exclude GST and are subject to change.
Training enquiries
If you have a question about the training workshops we offer, please speak with your Account Manager directly, call us on 0800 467 833, or submit your query below.