In the world of collaborative online working, there are many different solutions that all claim to do the same thing. The problem with these is that they are usually disjointed and finicky to get up and running before or during your meetings.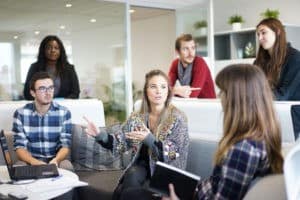 Introducing Microsoft Teams. Teams is a fantastic piece of kit to have in your organisation's tool bag. It replaces the likes of Slack for messaging, Google apps for online collaboration and Skype for Business for messaging and calling.
Teams integrates seamlessly with all the familiar Microsoft Office 365 applications. It provides your organisation a homogenised set of tools for handling team-based communication and collaboration as well as in person and online meetings.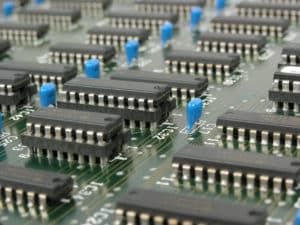 Teams offers real-time collaboration directly on MS Word, Excel, Onenote, Powerpoint and other Microsoft applications with all users able to view, edit and share the live document in real time.
Teams sets itself apart from the competition by being part of the Office 365 licensing plans and allows you to roll all the features of other dissimilar applications into one easy to use collaboration platform.
Lucidity will also be launching Team's voice in the very near future. This will allow you to make calls outside of your organisation, to either landlines or mobiles. We are testing this service extensively at the moment internally, both in terms of Teams to Teams calling and calling outside Lucidity.
One of the coolest things we have found is when doing video conference calls or video meetings, is you can combine multiple devices to deliver the full functionality required for a conference call. In our testing, we utilised a laptop for the video piece and a Team's optimised Yealink handset for the audio piece of the call. This worked flawlessly, which could allow organisations to save a substantial amount of investment in an enterprise-grade conferencing setup.
A recent Loopup survey found that the average amount of time wasted getting a conference call started was 8.7 minutes with a further 6.6 minutes wasted due to distractions on the calls themselves bringing the average time wasted on a call to 15 minutes.

Teams makes joining a meeting very easy, with only a couple of clicks required to get to where you need to be. It also addresses the impact distractions can have on a call, with the blurred background feature cutting down on background distractions at the very least.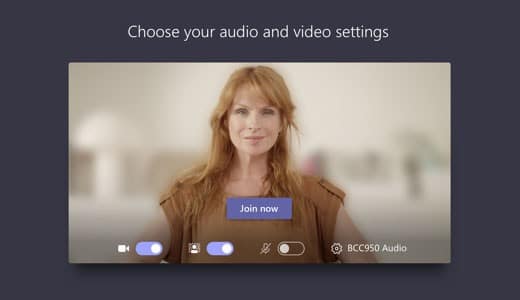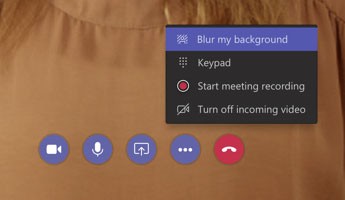 Calls can also be recorded, so should you be distracted, you can always go back and re-listen to the call ensuring you aren't missing anything.
You will be hearing a lot more about Teams and how it can help streamline the way you work over the coming weeks and months, but in the meantime, we'd recommend that you check out Microsoft's Teams Adoption Guide here – this is a great interactive guide that features numerous videos and important information to prepare you and your organisation for the collaboration app of the present and the future.