Our Lucidity 365 platform has some awesome new features which we released this week in our October update.  We are excited to share these updates with you and work with our customers to develop their workspaces to drive collaboration and productivity.  
You can display YouTube videos in your workspace to share company news, provide helpful training, share success stories and more. The new YouTube tile allows you to easily embed YouTube videos on the dashboard, all you need is the Video URL!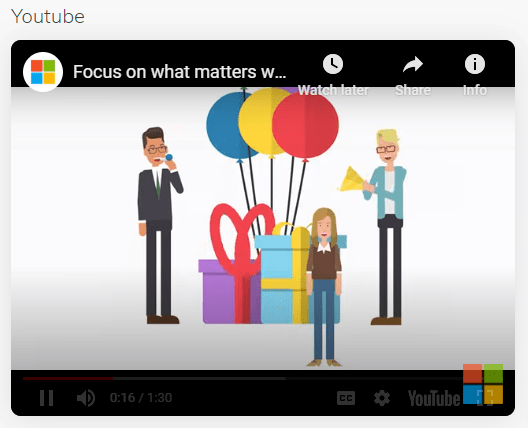 The Announcements live tile now has a new layout – the tiles view. The tiles layout displays your announcements in a stylish grid shape, and by clicking on the tile you can see the full information. Remember that you can like and comment on announcements, so users can acknowledge they have read them and request more information if necessary.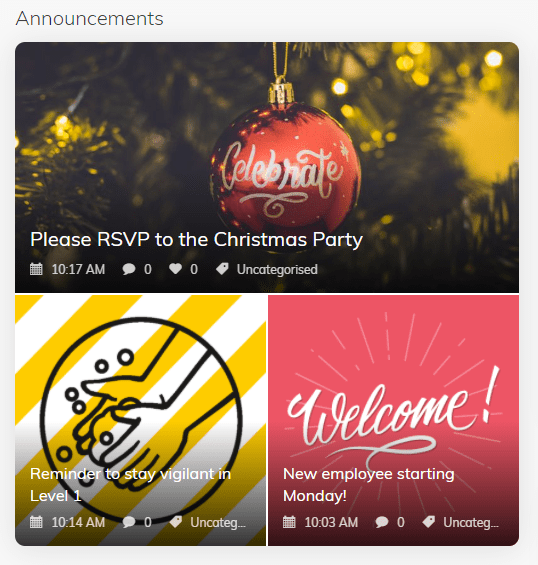 You can now open and view upcoming Microsoft Teams, Zoom and Join Me meetings right from the Activity feed in your workspace. I love this feature as it saves me from switching between the different applications when I can find and join my meetings all from one place!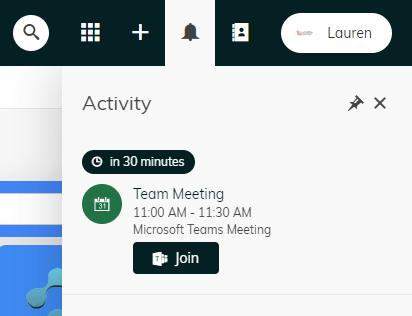 The new global search gives you the ability to search for files and applications right from your dashboard.

One of the exciting new features for us is that Activity feed API is now available for you to further integrate your 3rd party applications with your Lucidity 365 workspace. You can show notifications, tasks, and information from external apps in the activity feed panel on your dashboard. Your workspace is your single source of truth and the live tiles give you the ability to see a glimpse of what your day looks like, as you can see your upcoming meetings, unread emails and company news as soon as you log in. This feature will give you the ability to display important information from other external applications as well.
You can connect with many apps such as Google Sheets, Slack, Microsoft Teams, Trello, Asana, Monday, Salesforce, and many more.
If you like the looks of Lucidity 365 and want to find out how it could help your business, contact the team at Lucidity today!