Office 365 is now a mature product that has enjoyed exponential growth over the past few years. With the release of Microsoft Office 2019 back in September 2018, now might be the time to consider the future of Office perpetual license products in your business.
Cloud services have been around for a long time, but Microsoft Office 365 was the engine that made Cloud a reality for most people. The success of Office 365 has been the biggest risk to the future of Office standalone products like Office 2019.
Microsoft has actively promoted Office 365 over perpetual product versions and in Q3 of 2018, there were a reported 126 million active users per month using Office 365. Microsoft even describes Office 2019 users as customers who are "not ready for the cloud" on the official Office 2019 homepage.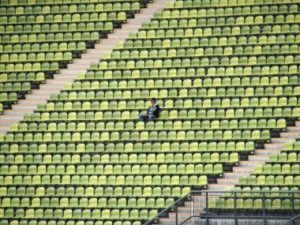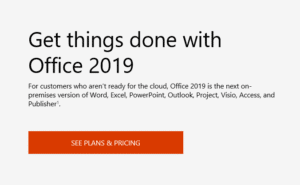 But, even with all the packaged benefits included in Office 365, the vast majority of Microsoft Office users are still using perpetual licensed (standalone) products. In 2016 Microsoft reported that there were 1.2 Billion Office users at the time, leaving Microsoft with a long way to go to get most users using subscription-based licensing.
It's not difficult to understand why businesses would still use perpetual licensed products and will continue to use these products for a long time to come. At its core, perpetual licensing means buy once use forever. Users have access to the Office version they purchased for as long as the device it was licensed on can be used, and in some instances, this license can be transferred to another device. It's not uncommon to find users still using Office 2010 and even Office 2007.
For the most part, Microsoft has ended support for older product versions and no longer supply updates or feature upgrades. In addition, Microsoft will in future prevent access to O365 services for perpetual licensed Office clients that's no longer in mainstream support, more information here.
"Effective October 13th, 2020, Office 365 will only allow Office client connectivity from subscription clients (Office 365 ProPlus) or Office perpetual clients within mainstream support to connect to Office 365 services"
The primary reason Microsoft will start preventing connections from older Office versions is to remove the requirement for backward compatibility to these products. This will provide a more secure environment and faster feature release cycle.
So what does all this actually mean? For the most part, if you want to continue to use perpetual licenses and also access Office 365 services you will have to upgrade your perpetual licenses more frequently than was required in the past. This has a real impact on any savings you might have had by using a perpetual license for a longer period of time.
And to answer the question "Is Office 2019 the last of its kind" I don't believe it is. The biggest drawback from using Office 365 is that Office needs to be online activated at least every 30 days. As long as we have a world where all users are not connected all of the time, we will need Office standalone. And with only 55% of the world's population currently with access to the internet, we are still a long way from being an online 24/7 world.
However, if you are online at least once every 30 days there is very little reason left to purchase a standalone Office 2019 version, you might as well enjoy all the additional benefits Office 365 has to offer!
Contact Lucidity today if you would like to discuss moving from Office to Office 365.