Lucidity is pleased to announce the first range of updates for the Lucidity 365 product. These changes are going to be implemented on Wednesday night this week and will apply to all new and existing Lucidity 365 tenants.
Announcement Centre
The new Lucidity 365 Announcement Centre will allow you to create an announcement (including text, images, videos and links) which can then be pushed into the Lucidity 365 workspace as announcements aimed at your users. This can be a targeted communication, to either a specific group of users, or it can be a blanketed communication that is issued to the entire organisation.
While the administrator will be provided with the default access to complete this task, access to create these announcements can be granted by the tenant's administrator to other users or groups within the organisation. For example, if the internal marketing department is responsible for internal communications, you may want to provide them with access to "Create and manage announcements".
Multiple calendars in your Calendar live tile
Having your calendar on your Lucidity 365 workspace is a very handy tool to see at a glance what is happening for you that day. Well, it is just about to get even handier! The upcoming update will allow you to have access to not only your calendar, but also into the shared calendars of your organisation or groups. This could be for a pool car, the company boardroom or even one of your colleagues' calendars. These additional calendars are then accessed through a tab at the top of the calendar, allowing you to chop and change between them with ease.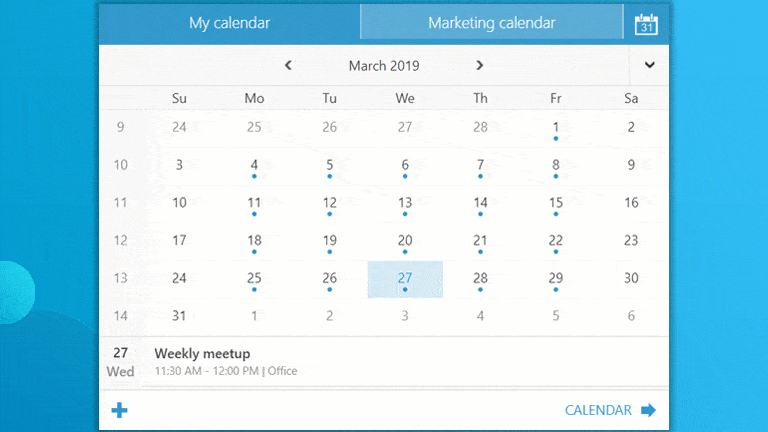 Managed Email Signatures
Admins are now able to manage email signatures from Lucidity 365. This allows for organisational consistency which is important when communicating outside of the organisation. It is easy for admins to set it up, using placeholders for First name, Last name, Email address – this info will then be populated from Azure AD, which is the same tool we utilise for single sign-on in Lucidity 365.
Upload your own Home logo
One of the things that we love most about Lucidity 365 is that it is easily customisable, both from an organisational standpoint and from a user standpoint. One thing that has been mentioned from a couple of our customers is that they would like to see their logo on the top of the Lucidity 365 Workspace instead of at the bottom. This will now be released with the next update, and we are excited! It will allow your business to utilise your own branding as the main logo on the workspace, increasing brand recognition within your organisation.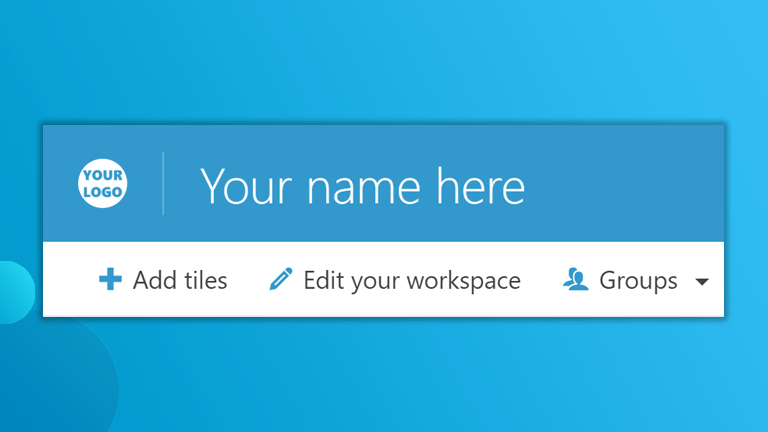 Lucidity 365 is a dynamic product that will be getting regular feature updates based on feedback from our customers. If you are interested in finding out more about Lucidity 365, I would suggest reading our CEO Paul's most recent blog for an introduction, or contacting Lucidity today to arrange a demo.