Excel has been central to the success of Microsoft Office, its features for manipulating and analysing data are both familiar and powerful.  For slightly advanced users, Pivot Tables provide an easy way to quickly aggregate a table of data and cut the data in different ways – this data can be quickly charted to show trends.  Advanced users may have utilised Power Query – an Excel add-in that allows users to pull data from various sources, transform data and build data models across this data.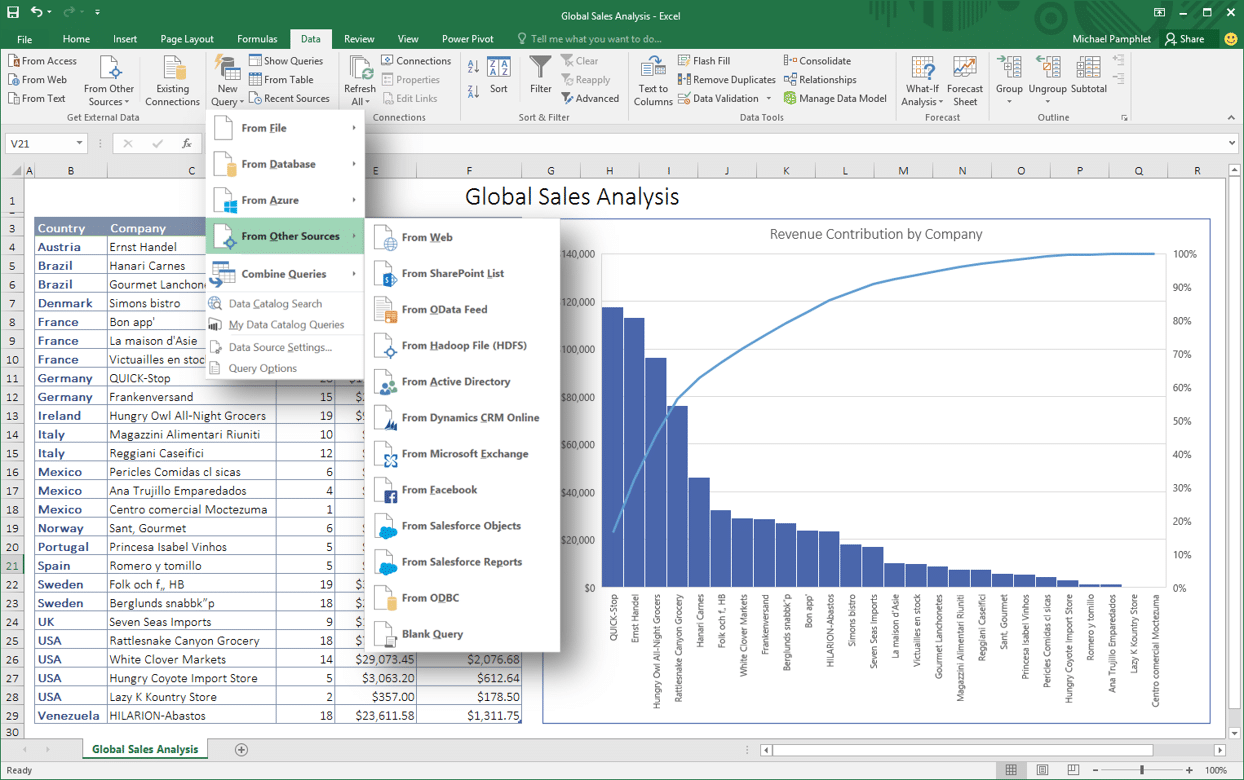 These features within Excel, combined with other reporting features from SQL Server have been combined to create Microsoft Power BI. This is a cloud-based service – it allows end-users (super users) to quickly analyse data in near real time through the creation of rich interactive visualisations.
Power BI was originally launched in 2015, three years on this is now a very capable service – available as a standalone product or as part of your Office 365 subscription – it allows small businesses access to the Business Intelligence tools that would previously have required large investment in hardware and software. 
Why Excel isn't always the best option
Excel is a great tool; however, it can be inefficient and problematic for more advanced data analysis.  Excel can query data in real-time but it usually would require custom add-ins or be contained within the corporate network.  Spreadsheets evolve over the years, in many cases resulting in tiered spreadsheet dependencies which don't work well for multi-users and are cumbersome to maintain and manage.  Performance can be challenging – particularly if large volumes of data need to be analysed.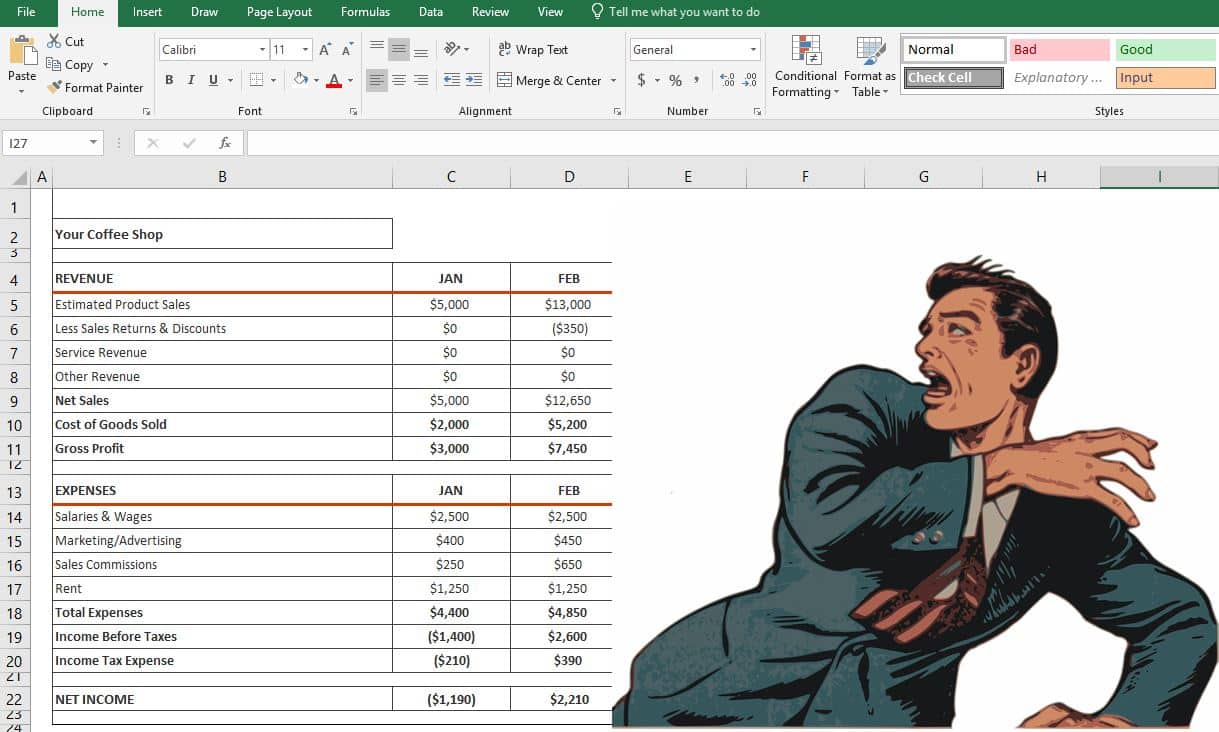 How does Power BI Help?
Power BI allows data to be extracted from disparate data sources.  In our business, we have data extracted from multiple internal databases, external sources and spreadsheets.  Power BI aggregates this into its own Data Warehouse, transforms the data and allows us to present real-time Dashboards back to our staff through Microsoft Teams.  We are now publishing relevant visuals of data to our staff allowing us to see trends and make better business decisions.

Learning Curve
Power BI is easy to use when you know how!  If you are an advanced user of Power Query – you will probably find it very familiar and be able to get up to speed quickly.  If you have a good understanding of relational databases and data warehouse principles – it will definitely help you to get started. 
Parts of the user interface are a bit fiddly – they are not completely intuitive, my first attempts at trying to use the product (before I did any training) left me frustrated and a bit annoyed.  After completing my own self-study, I have grown to be a big fan of the product, within a week I managed to produce several substantial dashboards which look professional and are providing real insight to the rest of our business.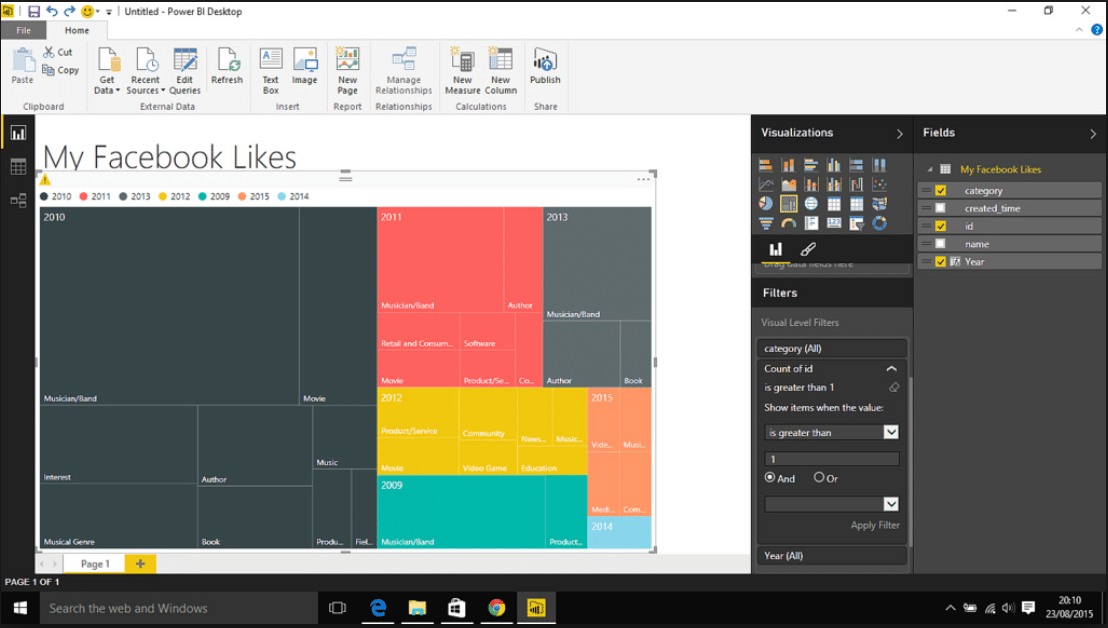 There is a lot to learn…  Although I know SQL pretty well – this goes out the window with Power BI as DAX and M (Power Query language) is used to transform and query data.  I am still learning both of these but can already see they are very powerful but also probably beyond the skill level of most users. 
There is a stack of resources on the internet for all of these technologies – the only thing you really need to learn Power BI is the time to absorb all the videos, blog posts and examples.  I think the Microsoft edX courses are awesome – they really helped me to get started.
Power BI Apps
Many Software as a Service Vendors are now providing Power BI reports complimenting their services.  As an example, Xero has a free Power BI Dashboard – if you use Xero, grab this dashboard and use it to access insights on how your business is performing.
Financial Analysis
If you spend a lot of time producing financial reports each month, Power BI allows you to create multiple standard reports on top of your data.  Once set up and configured correctly, this data can be refreshed automatically which results in your dashboards always being up to date.  Designed right, Power BI should be able to simplify your reporting overheads while dramatically improving the insights provided to your business.
Conclusion
Power BI is a very capable business intelligence solution that is available to all businesses.  Whatever industry you are in, Power BI will be able to help you get more out of the data in your business.
If you have Excel power users in-house, we recommend getting your staff trained up in Power BI, we can also provide consultants to help you to get your data sources streamlined and presented securely to Power BI. 
If you are interested in training options or consulting for Power BI – please get in touch.
Colin Williams