Tasks in Teams
Microsoft have recently deployed a new feature which integrates your Planner and To Do tasks in Microsoft Teams. Microsoft first announced this at the Microsoft Ignite conference last year and this exciting development is now upon us, bringing a cohesive task management experience to Microsoft Teams users.
The Planner and To Do integration enhance the collaboration and productivity value of Teams, allowing you to seamlessly manage your team and personal tasks in one place, along with your chat, meeting, and file sharing tools.
Currently, the app is still called Planner in Teams, although Microsoft plan to rename it to "Tasks by Planner and To Do" then just "Tasks" in the near future. You can search in the apps menu to add it to your Teams client.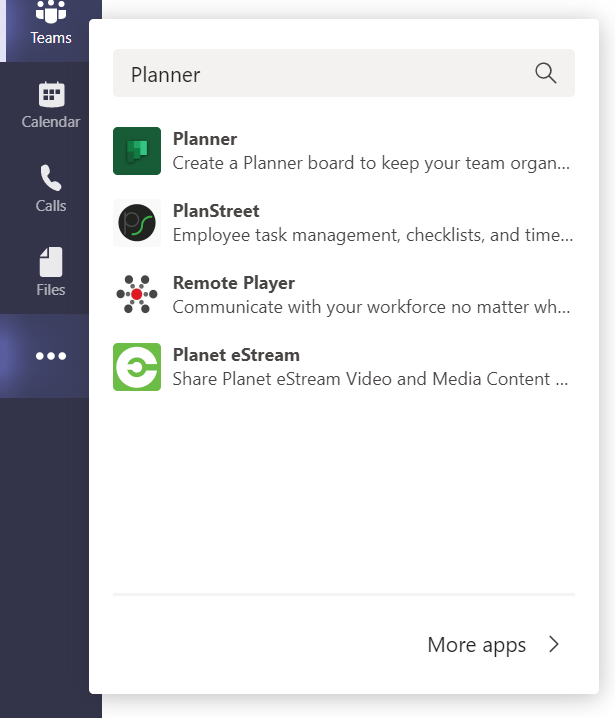 What does it look like?
In the Teams Planner app, you will see your personal To Do tasks, Outlook tasks, and tasks assigned to you. Underneath will be your shared plans. It is important to note that shared plans will only show in the Planner app if they are associated to a team or channel. Don't worry if your plan doesn't exist in Teams yet, you can add easily add your plan by adding Planner as a tab to a team or channel. Just make sure to choose the "Use existing plan from this team" option.

You still have the ability to view your shared plans in the boards, charts, schedule or the new lists view. My personal favourite is the board view as it allows you to drag and drop tasks between lists and easily add new ones.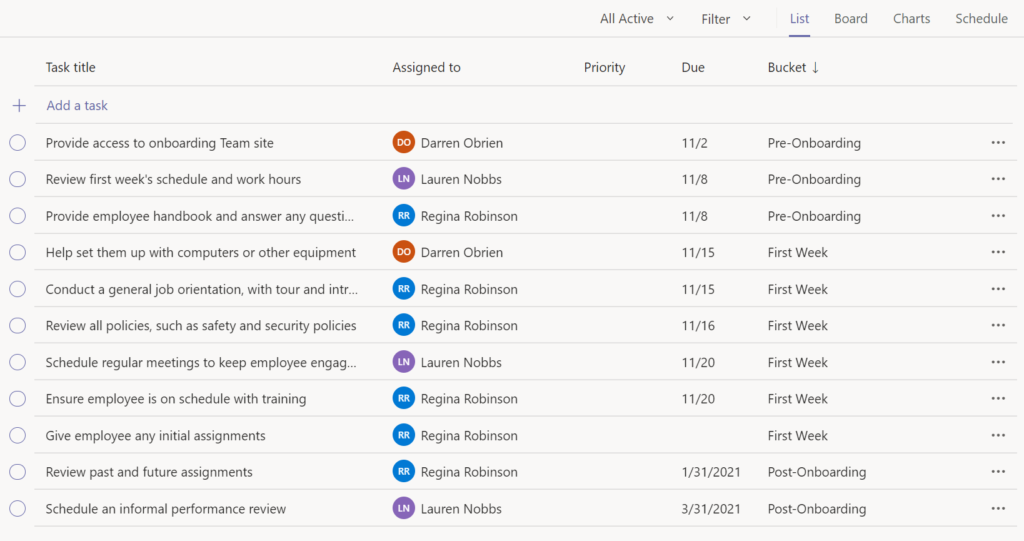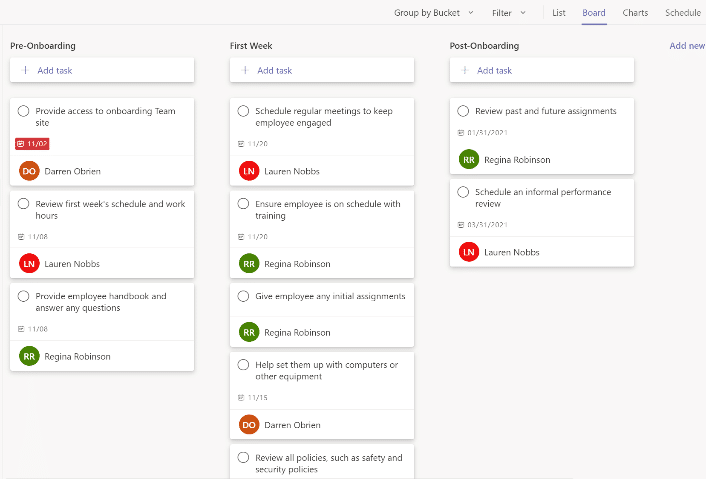 The schedule view displays your tasks in a calendar which gives you a quick oversight of when your tasks are due. The new list view has the advantage that you can edit multiple tasks at once by holding the SHIFT key to select multiple consecutive tasks, or the CTRL key to select multiple non-consecutive tasks.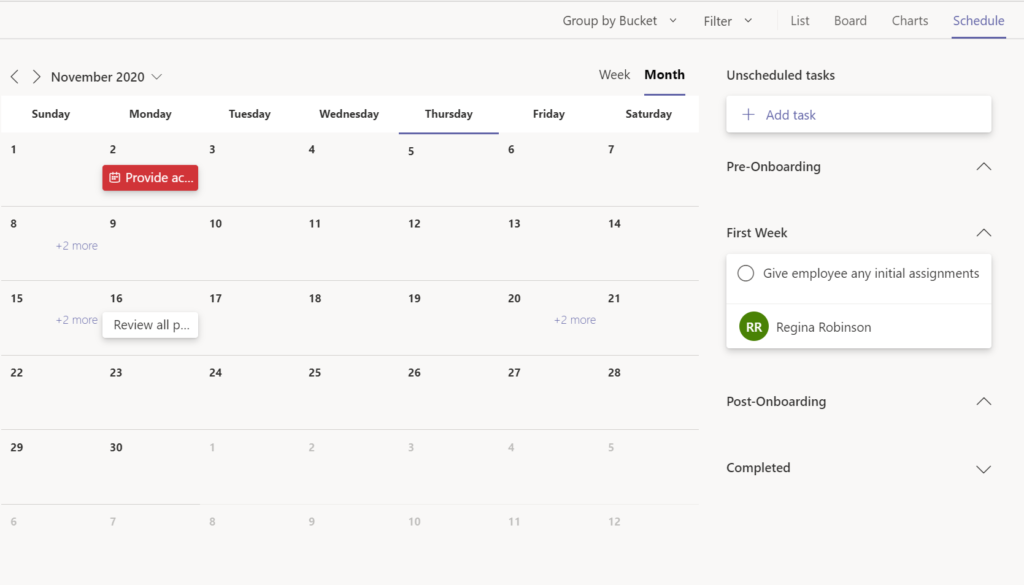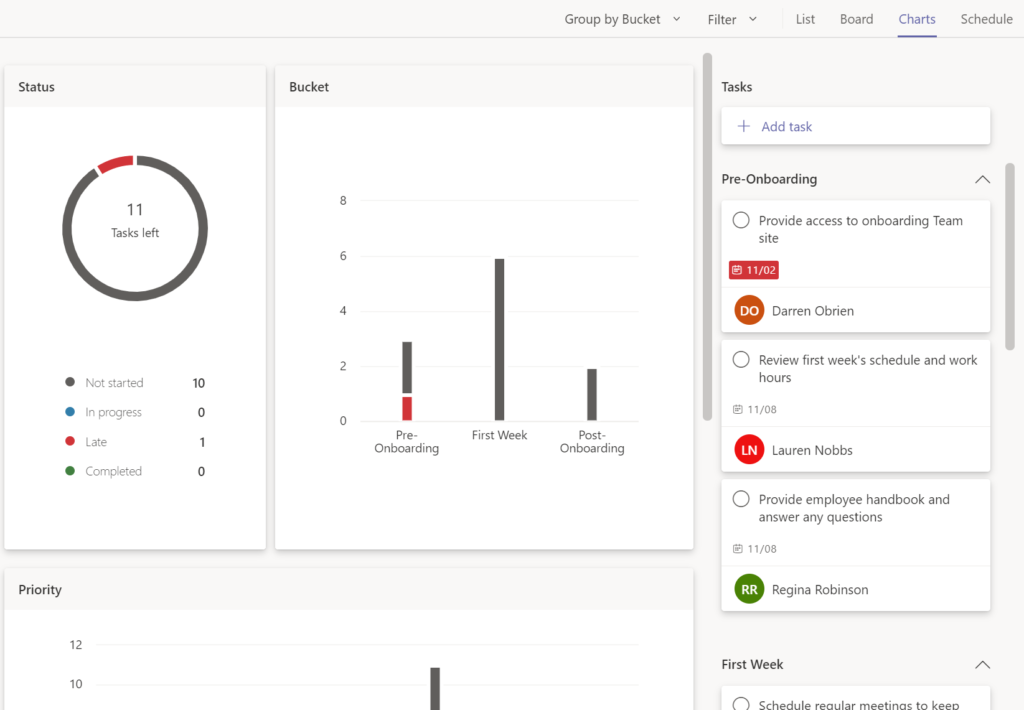 So what's the difference between To Do and Planner?
Microsoft To Do is best used for managing your own work. It can be for whatever tasks you want, not necessarily related to a project or client, but a list of what you need to get done. Your Outlook tasks automatically get added to your task list in To Do as well which can help you keep track of what you need to get done from a seemingly never-ending stream of emails. In To Do you can schedule tasks and add reminders making it a fantastic tool in helping you manage your day.
Microsoft Planner is designed to help you manage a team or project as it has more collaboration capabilities. Planner can be particularly helpful with managing a remote team, you can assign tasks to members in your team, schedule due date and comment on their work. Within Planner tasks you can create a checklist and update your progress on the task, so the team is kept up to date.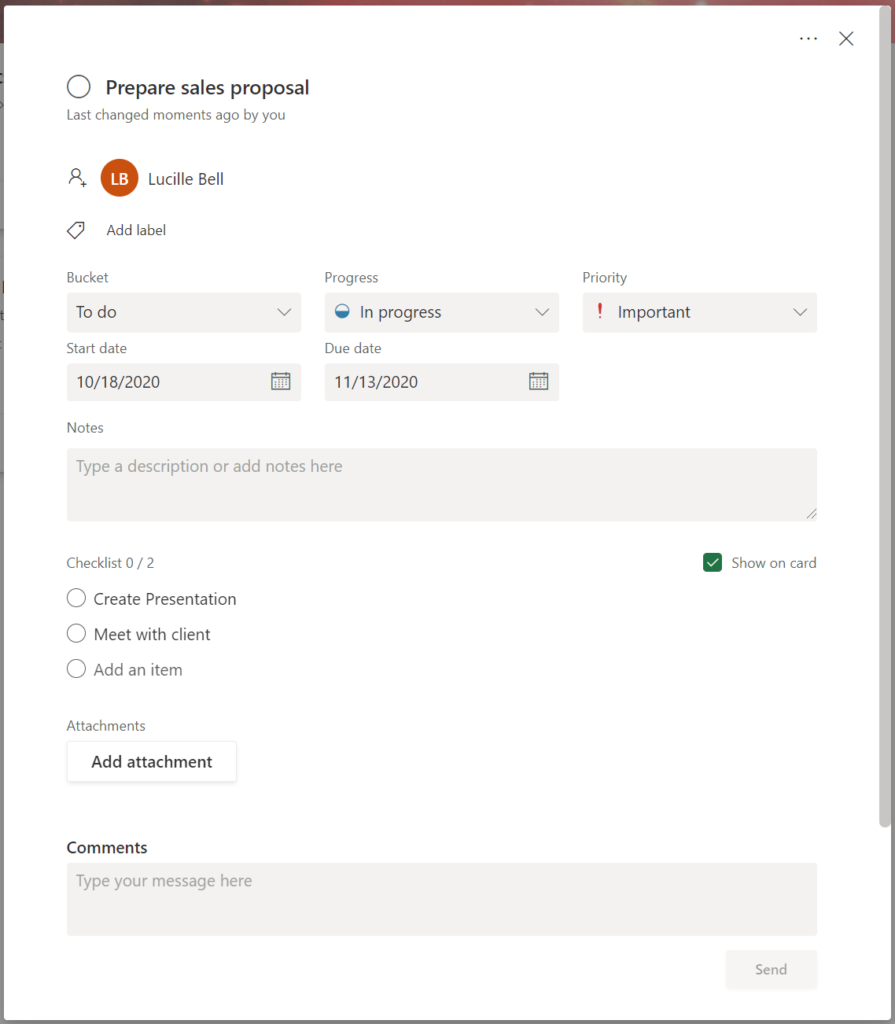 With To Do and Planner integrated together in Microsoft Teams you get the best of both worlds. Now there is no need to flick between multiple apps just to work out what you need to do that day. As someone who is usually working on multiple things at once having all my tasks consolidated in Teams has made managing my work an effortless experience.
What's Next?
It doesn't just end here – Microsoft is constantly working on developing their productivity tools which includes some awesome features for Tasks in Teams.
Previewed at Ignite this year, the long-awaited feature that allows you to create a task from a Teams message is on the roadmap and soon to be released.
Soon you'll be able to assign planner tasks in Word, Excel and PowerPoint simply by @mentioning them in a comment. Currently @mentions will send you an email with the comment details and link the file, but this will soon extend to Planner and To Do.
To Do, Planner & Teams are all key productivity tools which are provided with various Microsoft licensing options, as a Gold Microsoft Partner, Lucidity are ready to help your business achieve your productivity goals. Contact us today to find out more about which Microsoft 365 option is best for your business.